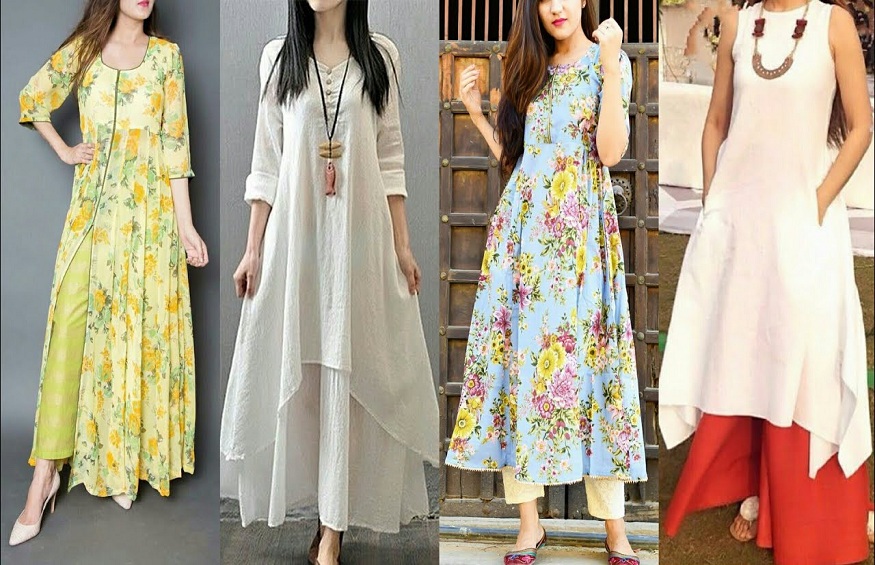 Popular Types Of Ethnic Clothing Items For Women
Read Time:
2 Minute, 24 Second
To all the pretty women out there, ethnic clothes can add an extra layer of beauty to your gorgeous look. They can contour your body and give you a perfect look for any occasion. There are different types of ethnic clothes available for you to choose from, each of which will make you look equally gorgeous. So, here we have come up with some of the most popular ethnic clothing items you can consider getting for yourself.
Saree: Saree is undoubtedly the most popular ethnic clothing item among other Indian wear. There are hundreds of varieties of sarees available across the subcontinent. Saree is worn with a blouse and an underskirt. It is a cloth draped perfectly around the body to give you a beautiful appearance. Sarees are available in a huge variety of styles and designs. The blouse designs have also changed immensely in the last few years. So, you can get yourself draped in a saree in multiple ways and create a style statement for yourself.
Lehenga: A lehenga consists of a long pleated skirt with a blouse and a dupatta. Lehenga originated from the Mughal era, and it is one of the favorite ethnic clothing items for women even today. It is also one of the most common Indian wear among women and next to the saree. The lehenga choli has also undergone many changes in the last few years, and today, people are wearing different types of lehengas in different ways. You will also get lehengas in various styles and designs. They are also available at different prices. So, no matter what the occasion is, you can get the perfect lehenga for women online and give yourself a smart and stylish look.
Salwar kameez: Salwar kameez is the most comfortable ethnic wear for all Indian women. It consists of a salwar, kameez, and a dupatta. The salwar is a loose pajama, while the kameez is the upper part of the dress. We mostly wear salwar kameez with a dupatta. Now that the trends are evolving, you will get a huge variety of salwar kameez types in the market. The length of the kameez can also differ widely. You can get a variety of salwar kameez in the market these days. So, you can pick the one that suits your body shape completely and make you look gorgeous and stylish.
Ethnic gowns: Ethnic gowns have become popular in recent years. These gowns are available in different styles and designs and have become one of the most popular types of Indian clothing items. These gowns are worn for other occasions. They have also got a western touch to them and can make you look sophisticated. You will also see dresses in the style of sarees in the market these days.
So, you can visit our online store for designer lehengas online and pick the perfect ethnic clothing items for yourself.