Read Time:
1 Minute, 56 Second
Although we have all heard of "old school", what about "new school?" They aren't really new. They first appeared in California in the late 1970s. New school tattoos were popularized in the United States by the 1980s. They are also common in Europe. The wacky style of tattoo art reached its peak in the late 1980s and early 1990s, but it has declined somewhat since then. It was a very popular art form at the time. The style was often cartoon-like or caricature-like. Body art was often based on characters such as Popeye, Homer Simpson, and Top Cat. The lines were bold, the colors vivid and sometimes garish.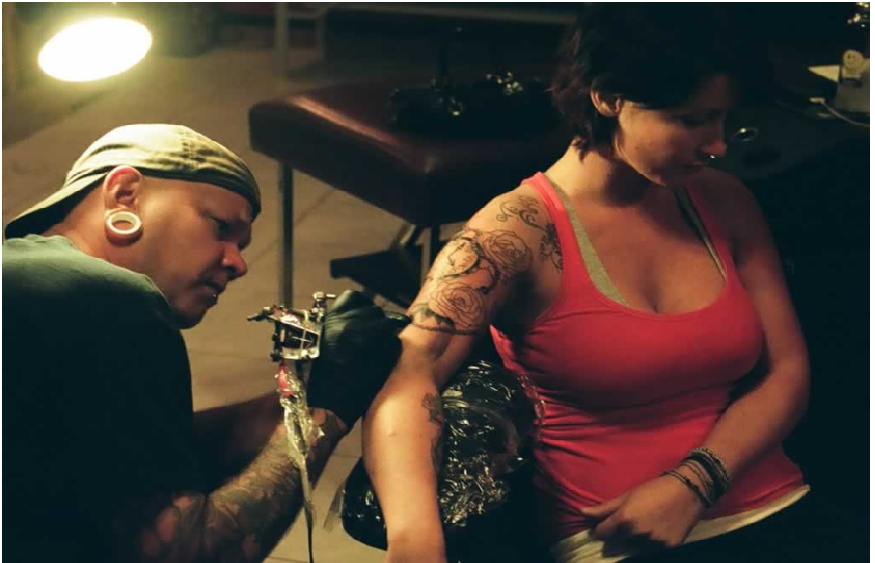 Californians experimented even with science fiction characters, celebrities, or sporting heroes of their favorite teams. The comic style was comical and the art relied on exaggeration. It is still popular today, but it has a new format. Many new school tattoo artists can still be found in shops and parlors throughout the San Francisco Bay Area. Many west coast hipsters can get their hands on psychedelic cartoon characters or fearful adversaries.
Hip Hop Culture and New School
Popular among hip-hop culture followers was the new school tattoo design. Popular themes included the sharp edges and exaggerated appearance of the letters, as well as the format that each letter would be colored with a variety of bright contrasts before being enlarged or blown up. The subject matter and characters were often reminiscent of graffiti at the time.
The Evolution of New School Art
This new style of tattoo art differs slightly from what we were used to seeing in the 1980s. The new school has a different approach than traditional styles. Although eagles and hearts still feature in new school tattoo designs they are more cartoonish or heart-shaped. The new school tattoo art tends to have very few rules and lots of bright and vivid colors. This is Andy Warhol and art nouveau all rolled into one, and it is still very popular in ink parlors around the world.
This post was written by J Michael Taylor. J Michael Taylor is an artist and owner of Black Amethyst Tattoo Gallery. Looking for Tattoo shops in St petersburg Florida? Black Amethyst has you covered! They provide an art-first approach to custom tattooing in a gallery setting.