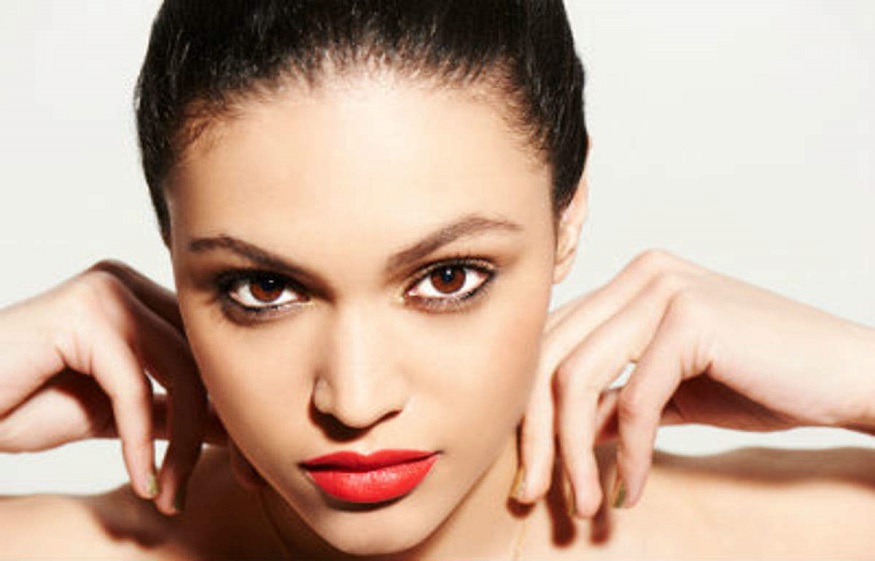 How to feel beautiful on your wedding day
Read Time:
4 Minute, 36 Second
A few days before your wedding, your fears multiply, and one makes you particularly anxious: what if you didn't feel beautiful on D-Day? Many women have been there, and even more when what promises to be THE happiest day of their lives is fast approaching. Self-critical question, it can be violent. To be and to feel beautiful, it thus depends only on you. We give you some ideas, thanks to an expert in the field: the designer of wedding dresses Christophe-Alexandre Docquin .
ADVERTISING
In order to make the pressure and fear of not looking as good as you expected on your wedding day more bearable, beyond self-confidence, it can be helpful to have a few tips in mind. Pockets under the eyes, an oddly fitted dress, a frozen smile… all those things that you are afraid to notice once you have your photo album in hand , you can avoid them very easily.
1. Be yourself, especially for makeup
If you have a hard time remembering the last time you put on lipstick, our advice is not to put it on for your wedding. Don't try to look like anyone other than yourself. As the designer of bespoke wedding dresses Christophe-Alexandre Docquin reminds us , " listen to yourself before listening to fashion, and don't try to imitate anyone ". If there is a day when you have to bet on safe values ​​and avoid experimentation, this is it! The glitter mascara seen on one of the latest fashionable magazine, the fuchsia spotted blush on your favorite blog… that's no! The professional makeup artist you hire will know how to do your makeup routine a sublime beauty treatment to match the day and the photos that will be taken.
2. Don't be so critical of yourself
Self-criticism is probably the friend – too close – to the insecurity of anxious future brides . It increases with social pressure (in particular conveyed by social networks which are increasingly omnipresent in our daily lives) and the media in general. Here, it is therefore essential to take a step back and relearn how to love yourself, and not yourself in relation to others. You are probably the only one who sees your "saddlebags", your few white hairs or the fine lines at the corners of your eyes. And all the same, maybe it is all this that makes your charm! According to a study by Dove: " More than half of women (54%) agree to be their worst beauty critic when it comes to their appearance."Remember that you are going to marry a man you love… and who loves you! Yes, the way your partner looks at you should help you be a lot less critical of yourself.
3. Invest in a good photographer
The choice of photographer is essential since it is one of the most frequent regrets among brides. A good photographer is not only a professional who will know how to take a picture of you and your friends at the right time, it is someone who will be discreet when necessary , who will put you at ease and who immortalize the highlights of your wedding as you wish: your kisses, your tears, your laughter… It is important that when the day comes, you are not only focused on the presence or not of your photographer and lose in spontaneity. For that, you have to trust him completely . Try to choose this important partner carefully.
4. Keep a cool head
The day before D-Day you start to review all your choices? This is normal and you can fix it. Because he makes tailor-made creations for his clients, Christophe-Alexandre Docquin rarely finds himself confronted with a bride who, overnight, no longer likes her dress: " My dresses are built WITH my brides, they are made. therefore step by step and there is thus no sales pressure. However, to women who have huge doubts about their purchases, I would remind them that rush is not a good advisor and encourage them to remember their first fitting with their girlfriends, as long as they were sure they wanted this dress. And not a different one. If they chose this model, it is not by chance ".The idea is to relive the path of reflection that was decisive a few months before and to be convinced again of your good decision.
5. Pick up social networks
You are well aware of this and it stresses you out: a photographer, there will not be just one, there will be about as many as there are guests. Your guests will most certainly want to take a picture of you with their smartphones , and even if they will have the tools to embellish these images, you frankly do not like it. If you already know that you may want to strike a pose for each shot and therefore sprinkle this day with unnatural moments, warn your friends. Do you want to ban them from social networks for a few hours? You are free, some couples do it. Otherwise, follow our tips for using Instagram to have at your wedding.
6. Keep in mind that it is impossible for him not to find you beautiful.
You read correctly ? Impossible. And your mate, and the rest of the people you invited who have chosen to spend this important day in your life with both of you. Your appearance, the way you look and smile: you can smell and breathe love on this special day, and it is contagious!