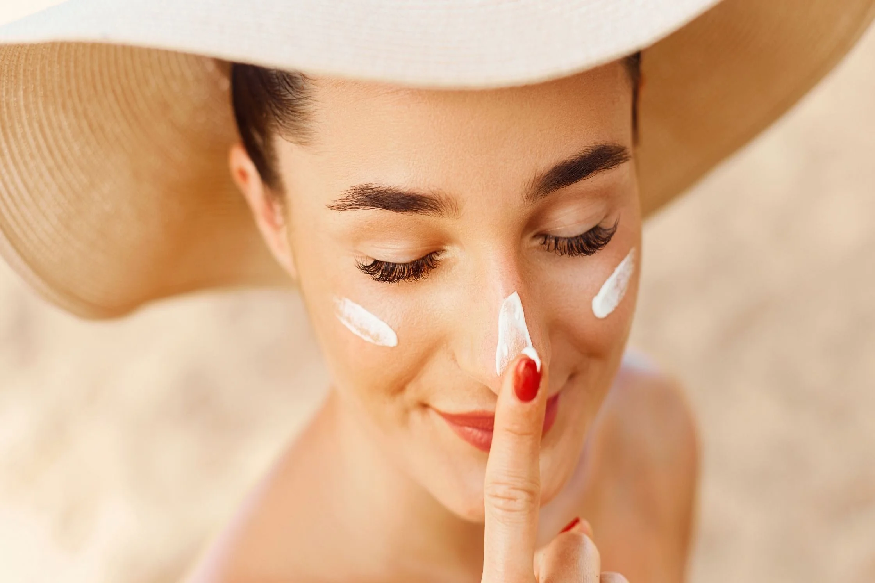 Is it Advisable to Apply Sunscreen Without Moisturizer?
Read Time:
2 Minute, 58 Second
When it comes to skincare, two essential products often find their way into our daily routines: sunscreen and moisturizer. Both serve distinct purposes, but can you apply sunscreen without moisturizer? In this article, we'll explore the importance of these two skincare staples and whether you can skip moisturizer when using face sunscreen. We'll also touch on the benefits of using sunscreen cream SPF 35 for effective sun protection.
The Role of Moisturizer
Moisturizers are designed to hydrate and lock in moisture, serving as a barrier to protect your skin from dryness and environmental factors. They come in various forms, from lightweight lotions to thicker creams, catering to different skin types and needs.
One primary function of a moisturizer is to maintain your skin's hydration levels. Dry and dehydrated skin can lead to various issues, including flakiness, irritation, and premature aging. Regular use of moisturizer helps combat these concerns by providing your skin with the hydration it needs to stay soft, supple, and healthy.
The Purpose of Sunscreen
On the other hand, sunscreen is formulated to shield your skin from the harmful effects of UV radiation, primarily UVA and UVB rays. Prolonged sun exposure without proper protection can lead to sunburn, skin damage, and an increased risk of skin cancer.
Sunscreen acts as a barrier that absorbs or reflects UV rays, preventing them from penetrating your skin. It's a vital component of any skincare routine, especially when you consider the long-term benefits of sun protection. Applying sunscreen daily helps safeguard your skin from UV-induced damage, maintaining its youthful appearance and reducing the risk of skin cancer.
Can You Skip Moisturizer with Sunscreen?
Now, let's address the question at hand: Can you apply sunscreen without moisturizer? The answer largely depends on your skin type and the specific sunscreen product you're using.
Oily Skin: If you have oily skin, you might find that certain sunscreen formulations, especially those labeled as "oil-free" or "matte finish," provide sufficient moisture. In this case, you could skip a separate moisturizer to avoid making your skin feel greasy.
Dry Skin: On the other hand, individuals with dry skin may benefit from applying a moisturizer before sunscreen. A moisturizer helps combat dryness and ensures your skin remains adequately hydrated beneath the sunscreen.
Combination Skin: For combination skin, where some areas are oily while others are dry, a balanced approach is key. You can use a lighter moisturizer where needed and then apply sunscreen uniformly to all exposed areas.
Benefits of Sunscreen Cream SPF 35
Now, let's focus on the advantages of using sunscreen cream with SPF 35:
Broad-Spectrum Protection: SPF 35 offers broad-spectrum protection against both UVA and UVB rays, reducing the risk of sunburn and long-term skin damage.
Daily Use: Sunscreen cream SPF 35 is suitable for daily use, providing continuous defense against UV radiation, even on cloudy days.
Suitable for Most Skin Types: SPF 35 is often well-tolerated by various skin types, making it a versatile choice for many individuals.
Ease of Application: Sunscreen creams are easy to apply and blend into the skin, ensuring even coverage.
Conclusion
In conclusion, the decision to apply sunscreen without moisturizer depends on your skin type and specific product choices. While some individuals with oily skin may find that certain sunscreens provide sufficient hydration, others with dry skin may benefit from using a moisturizer underneath their sunscreen. Ultimately, both sunscreen and moisturizer play critical roles in maintaining healthy and protected skin. Regardless of your choice, remember that daily sun protection is essential for preserving your skin's health and beauty.