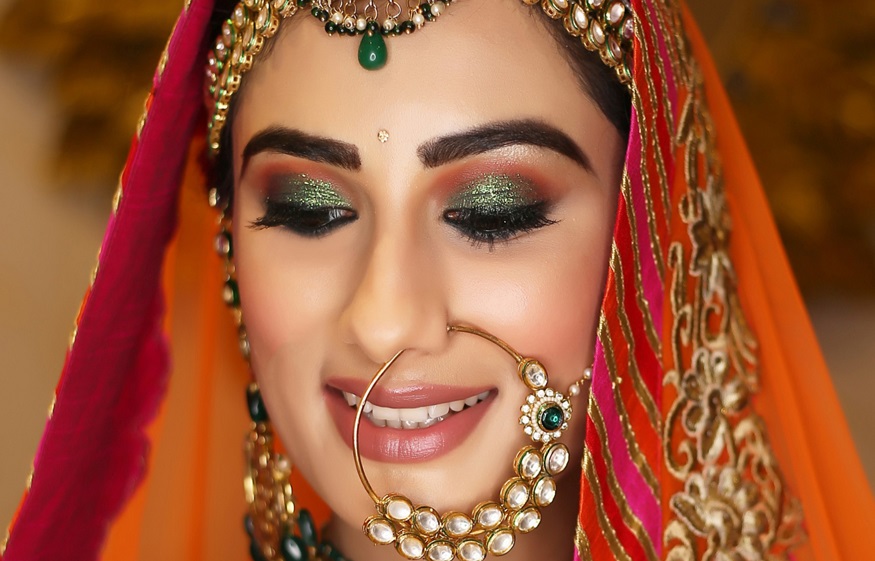 Bridal makeup for brown eyes: the right choices
Read Time:
1 Minute, 31 Second
The wedding dress is done! The wedding hairstyle is good, you have already spotted the model that you like. You look married he would be complete? Not so sure ! Are you not forgetting a little detail? Indeed, without a suitable wedding makeup, all your efforts will be minimized. Today we take care of brown eyes and offer some advice to brides with brown eyes who dream of a sublime look and an original wedding .
If you have dark eyes and you want to highlight your beautiful eyes on the occasion of your wedding reception, do not hesitate to pick from these recommendations those that can be useful to you.
Recommended colors
Brown eyes are lucky enough to be able to use just about any color available! While it is better to avoid tone on tone (brown on brown), the rest of the colors are allowed, unlike green and blue eyes whose palette is more limited.
If you have a fair complexion, do not hesitate to use pastel shades ( champagne, sea green, pink ) for natural bridal makeup . However, they should be avoided for dark skin at the risk of making the look bland. If you have dark skin, for example choose a golden brown shade.
If your eyes are very dark, dare to use black eye shadow in a smokey-eye style or even powerful colors such as orange, purple, dark blue or even khaki.
The ideal mascara
When it comes to choosing the color of your mascara, go for black , brown or even plum . A brown eye often has small touches of yellow or green. If this is your case, a purple mascara can help illuminate your eyes far beyond the classic black mascara. One way like any other to bring a touch of originality to your bridal makeup for brown eyes.
Apply your eyeshadow well
0
0