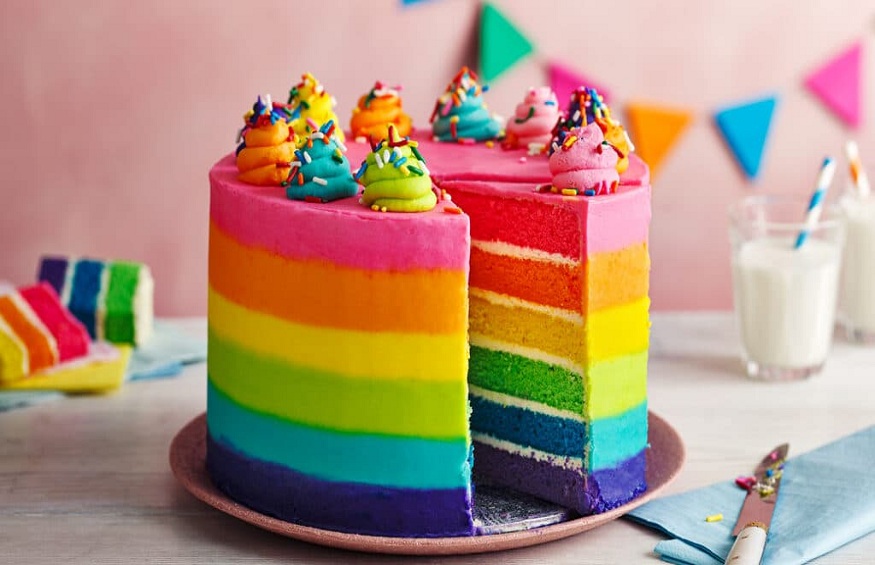 List of Cake Flavours That You Must Try In 2022
Read Time:
2 Minute, 54 Second
There are cakes for every occasion, whether a birthday cake or an anniversary cake. Not only that, but numerous cake tastes are appropriate for any occasion. When it comes to cake flavours, or photo cake the options are virtually limitless.
Raspberry Pink Velvet Cake Flavours
This cake is superior to your standard red velvet because it is pink and filled with a raspberry flavour enhancer. A pink cream cheese frosting complements this cake perfectly. If like me, you prefer a sweeter cake, a standard butter cream frosting will suffice.
Fruit and Chocolate Cake Flavours
We've all thought about chocolate-covered strawberries and cherished them for their rich, fruity blessing with chocolate. Have you located the chocolate-dipped pears and mangoes yet? They are the next in line to fall for. The key is to understand how and which fruits pair well with certain types of chocolate, and in this case, opposites attract. On the other hand, white chocolate pairs well with fruits with firm acidity or a softer flavor. Pair dark chocolate with strawberries, pears, and mangos.
White Chocolate and Raspberry 
This great mix is ideal for feminine brides searching for a flavour that stands out. When combined with the tangy fruitiness of the raspberry filling, the sweet white chocolate comes to life. Perfect for providing a unique twist to your cake while maintaining chocolate lovers delighted.
Lemon and Rose Cake Flavours
Lemon and rose is a terrific event cake option for folks who enjoy flavoured cakes but want to try something new. When the tanginess of lemon and the overly sweet flavour of rose are combined to make a fragrant cake, get this cake from a cake shop near you, as this cake flavour has a lasting impression on the guests
Coconut Lime Cake Flavours
A soft coconut cake with tangy lime curd and silky smooth coconut butter cream in each layer appears to be a heart-stopper. Drizzle some lime frosting over this delicious coconut cake to make it a birthday cake to remember and amp up the zingy appeal of your birthday party.
Passion fruit And Lemon 
Lemon has always been a favorite ingredient in many confections, and it is a fantastic mix when paired with fresh passion fruit. This cake turns out to be one of the most delectable cake flavors when cooked.
Vanilla Buttercream with Orange 
This rich, soft orange cake with a brilliant orange taste and a fantastic texture takes pleasure to the next level and is one of the most popular cake flavors of all time. Order or make online cake deliveries in Kolkata to give this magnificent cake a whimsical touch; thick creamy vanilla buttercream is put to the top.  
Strawberries and Champagne 
If your event is ultra-elegant, you'll need a beautiful cake to match. Strawberries and champagne, the ideal choice for a fashionable summer event, promise a subtle fruit-infused flavor to enjoy with a drink of champagne for you and your friends. This is a delicious option if you want something sweet, and the light, fresh sponge perfectly complements the season.
 Red Velvet With Chocolate
The casual cake consumer frequently confuses red velvet cake with chocolate cake that has just had red food coloring. Though traditional red velvet is topped with cream cheese frosting, white chocolate buttercream is a sophisticated alternative that adds a cloud-like shroud of sweetness to an already velvety interior. A fabulous flourish to a firm favorite to which no one will want to say no.