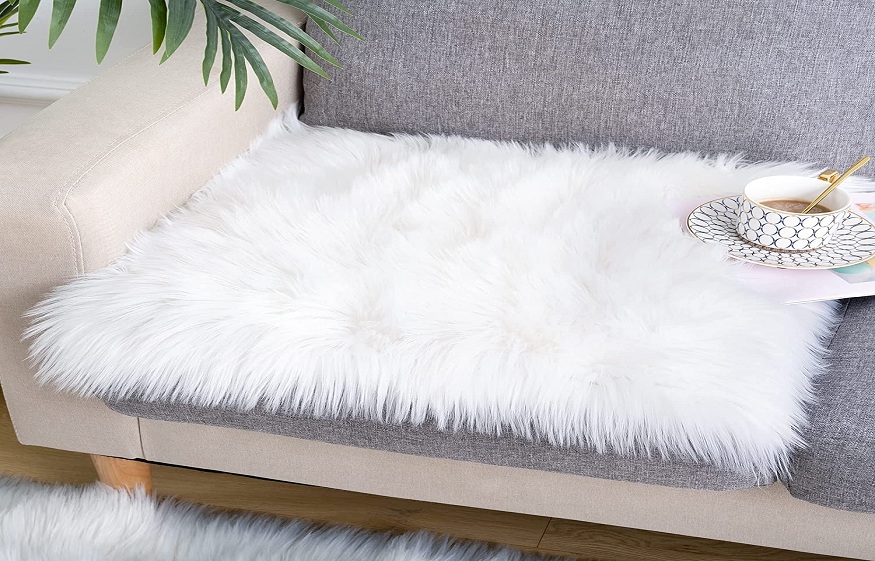 Benefits of Having Sheepskin Rugs in your Home
Read Time:
2 Minute, 53 Second
The floor is arguably the first thing that comes to mind when you hear the word 'rug'. Rugs protect your floor from dirt, scratches, shoes, or furniture. However, sheepskin rugs are unique because you can use them for other purposes. A touch of sheepskin rug gives you a warm, luscious, silky, and super soft touch. Many people highly treasure these versatile products. Here are a few creative ways of using sheepskin rugs.
1.  Home Rug
Many prefer wooden floors and tiles because they're easy to clean and take care of, but they aren't as comfortable as sheepskin rugs. The rugs are convenient because they're warm and soft hence suitable for use in cold areas. For instance, you can place the mats in your living room or bedroom for your kids to play and sit comfortably. Moreover, they are suitable for hotel rooms, bars, or restaurants if you're in such business.
2.  Throw Pillows for Chairs
Don't allow a hard chair to hurt your back or hips, especially when sitting for long hours; consider buying or designing soft rugs from sheepskin. Put it on the chair in your desired position and enjoy your sitting without struggling. It works well with couches, sofas, or dining chairs. You can also drape the sheepskin rugs as throws for your chair, making it comfortable and attractive. Consider buying a colorful mat with a beautiful theme, depending on your interior. This strategy is perfect if you're a stylish person who also appreciates comfort.
3.  Rugs for Pets
We all love pets. How about buying a comfortable rug for your pet? Buying your dog or a cozy rug can give them an ultimate treat. The rug has soft and comfortable fiber ideal for your pet's temperature regulation. It also acts as a shock absorber for your pet against the floor especially if they are heavy or arthritic hence keeping them relaxed and comfortable. How about using a rug as a dog bed? Yes, your pet needs a cozy and warm place to sleep. If you notice your dog biting, tearing, or chewing their bedding, it's a warning that they want you to change it. Change it with a comfortable rug.
4.  Perfect Bedding
Have you ever thought of using a comfortable rug as your bedding? The stiff fibers give you a comfy and satisfying weight and physique. Irrespective of your sleeping position, a sheepskin pillow can be a big deal for your sleep. If you're facing any pains or muscle aches, consider bringing a sheepskin rug on board. Remember, wool is suitable for body temperature regulation and can help you stay warm during cold seasons. Also, if you value cleanliness, you can use sheepskin rugs to bring clean, bright, and appealing effects to your home. Sheepskin rugs aren't prone to dirt, bacteria, debris, or infections; hence suitable for those who value a perfect look but embrace cleanliness.
5.  It's Perfect for Parenting
In this modern world, parenting may be challenging. Every parent wants to keep their kids healthy and comfortable. Sheepskins make perfect rugs for parenting because it's natural. It isn't prone to impurities that can lead to diseases, irritation, or allergies to your baby. To keep your kid warm and happy, consider buying sheepskin materials.
Remember, sheepskin rugs can offer several benefits to your family. All you need is to ensure you buy an authentic sheepskin rug that is natural, healthy, comfortable and safe for your family. Click here for more information.